About Us
Arbors Memory Care is a senior care community designed to meet the ever-evolving personal care needs of someone displaying the initial and developing signs of Alzheimer's or other related dementia to those experiencing the more intensive care needs of those in advanced stages of their diagnosis.
We recognize the right environment can help diminish agitation and confusion. Arbors Memory Care program is individualized for each resident with frequent check-ins with our resident and family to make sure their personal needs are considered in everything from their care plan to our community activities.
Explore our website to learn more, or contact us today for a personalized visit of our community.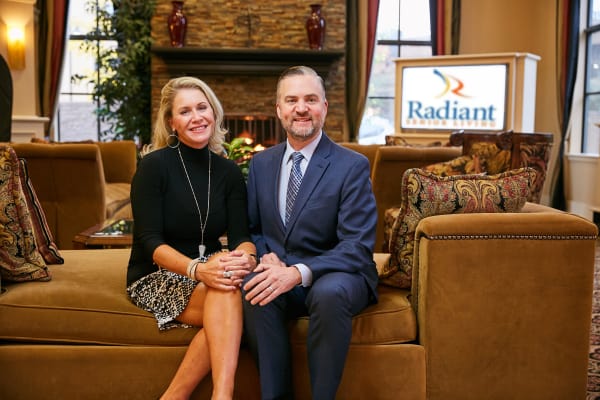 A Radiant Senior Living Community
Arbors Memory Care is a Radiant Senior Living community. Radiant Senior Living is owned and operated by James and Jodi Guffee who, along with their family, have been dedicated to providing the highest quality living options for seniors for over 40 years. Radiant Senior Living operates 18 communities in Oregon, Washington, Montana, Nevada, and Colorado. For more information on Radiant Senior Living and their communities please visit their website, www.RadiantSeniorLiving.Com.
Radiant Senior Living 
We are proud to be a Radiant Senior Living Community.
As part of the Radiant Senior Living family of senior care communities, we are offered support systems and experience that allows for us to focus on providing the best care for our residents.