Financial Options
We understand that one of the largest factors in making a decision to move into a community like the Arbors is the monthly cost. We will work with you to try and find programs to assist you with your expenses and we'll provide you with pricing options to best meet your needs.
All-Inclusive, Fixed Rate Pricing: Our Worry-Free, All-Inclusive, Fixed-Rate Pricing allows you to budget a consistent amount throughout your loved one's stay. Our pricing includes the room charge, meals, housekeeping, laundry, in-house activities and all personal care.
Private and Semi-Private Suites: At the Arbors, we have room options for our residents including private and shared options. We've found that many residents enjoy the companionship that comes with sharing a room. Please call for current rent rates.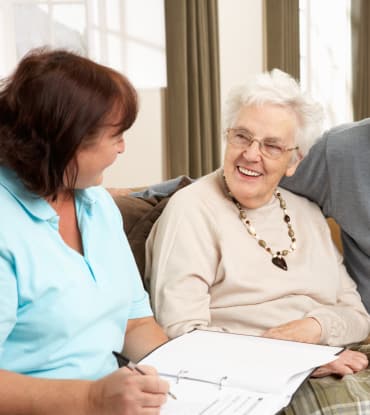 Additional Financial Resources
Long-term Care Insurance: We've worked with a number of Long Term Care Insurance providers and can assist you in finding out what coverage you may have.
Veterans Aid & Attendance Benefits: The VA offers a little known benefit for Active Duty Veterans and their widows/widowers called Aid & Attendance. This benefit can assist with the payments for communities such as the Arbors. To get additional information, we recommend you call a local Veterans Service Officer with the State of Nevada Department of Veterans Services office at (775) 321-4880 or you can stop by their office in the VA regional office at 5460 Reno Corporate Drive, Room 104, Reno, NV 89511.
Alzheimer's Association Respite Stay Grants: The local office of the Alzheimer's Association has grant money available for short term stays for families who need to find someone to care for their loved one for a few days. This grant has some income requirements. Contact the northern Nevada Alzheimer's Association office at (775) 786-8061 for more information.