The Team at Arbors Memory Care
Ask our team… working in senior living is so much more than "just a job." It takes a kind, smart, and passionate individual to do the work of caring for another person. We are proud to have a team comprised of just that type. The Arbors Memory Care team is built of passionate and well-trained individuals dedicated to exceptional senior care.
Interested in joining the Arbors Memory Care team? Visit our Careers page!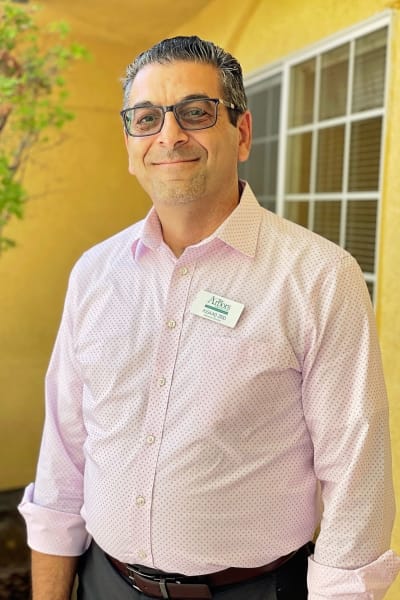 Assaad Zeid, Executive Director
---
Assaad began his career in senior living in 2005.  Not only is he a skilled leader he is also a certified Administrator in the states of Nevada and California.  
Assaad has a Bachelor of Science Degree in Business Information System from California State University, Los Angeles, and a minor in economics. 
In his personal life, Assaad immigrated from Lebanon more than 40 years ago and is married with two kids.  He loves playing basketball, riding bikes, and walking.  
Michelle Trabert, Community Relations Director
---
Michelle was introduced to senior Living in 1989 when she became a CNA in a Skilled Nursing facility. That's where her passion for the elderly began. She has worked in memory care for the past 3 years and enjoys building relationships in the local community and assisting new residents and families through the move-in process. Michelle enjoys getting to know our residents and their families on a personal level. 
She joined the Arbors family in 2022 and is proud to be a part of this wonderful team.
Michelle is originally from Southern California with a background in hospitality. She moved to beautiful Nevada in 1998 to be close to family. She spends her leisure time with her husband, two children, and Mom. She enjoys camping, spending time at her cabin in Tahoe, and spending time on the water in her boat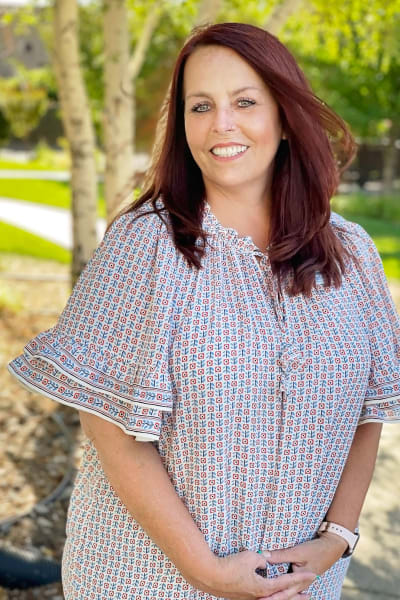 Lisa Erck, Wellness Director
---
Lisa's passion for healthcare came naturally when she helped care for her grandfather, and later her grandmother, at a young age. That passion grew into a career of caring spanning more than two decades. 
Lisa's senior care journey has included working in Skilled Nursing, Assisted Living, and Memory Care in roles such as CNA, Caregiver, Med Tech, Wellness Coordinator, and Wellness Director. 
She has been an integral member of the Arbors Memory Care team since 2018.  
Lisa married her high school sweetheart with whom she shares two beautiful daughters. She shares her passion for healthcare with many people in her family including her husband and her daughter who both work in the healthcare industry, along with many nurse family members. Church and family are very important to Lisa. In her spare time, she enjoys spending time with her granddaughter Danielle—who keeps her on her toes—and watching movies!